If you are a kind and loving mother there are a few places you do not want to find yourself. The first is obviously a Disney Movie. The sweet, kind and wonderful mothers are always the first to kick the bucket. They pretty much eat it before the kids turn 10 so if you want a long life you better be a bit mean and neglectful if you wanna live. Don't be too horrible though, you might live until you are old and ugly, but you will die a nasty painful death, so keep a good balance. The second place you don't want to be if you are a good loving mother is (Now this may surprise you. It did me) a Hallmark Channel Original movie. Good mothers are dropping like flies! OH MY!!! Tis the season when my TV channel does not change for a few months. I get about a years worth of HEA and holiday cheer crammed into about two months. Last night it hit me though. In order to have a good HEA something bad must happen, and Hallmark kills the mothers first thing. Sometimes even two in one film! I have better odds of survival if I hang out with Angela Lansbury in Murder She Wrote.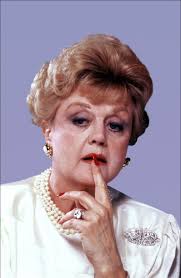 Death Never Sleeps
E. J. Simon


(257 Reviews)
Genre: Crime Fiction | Mystery
FREE for a limited time
The problem with Alex Nicholas is that he won't stay dead. Alex Nicholas was the consummate Queens bookie: fast cars and even faster women, and friends in all the wrong places. As an illegal sports betting and loan shark king in New York City, Alex was fearless-until the night his luck ran out and someone leveled the silver barrel of an automatic on him and pulled the trigger. Michael Nicholas was everything his brother Alex was not: a powerful, married straight-arrow corporate CEO living the American Dream. Their two worlds collide when Michael discovers his brother's secret laptop. As Michael crosses the globe to find his brother's murder, can he avoid his brother's fate? And can the information contained in the laptop help Alex reach out to help Michael-from beyond the grave.
Click here to get this book for FREE
° ° ° ° ° ° ° ° ° ° ° ° ° °
Stiger's Tigers (Chronicles of An Imperial Legionary Officer Book 1)
Marc Alan Edelheit

(163 Reviews)
Genre: Science Fiction | Fantasy
FREE for a limited time
The empire has endured many centuries but is now threatened by multiple wars and a major rebellion in the South. A nobleman from an infamous family, imperial legionary officer, fighter and a right proper bastard of a man… Captain Ben Stiger finds himself reassigned from a crack legion to the rebellion simmering in the South. Placed in command of a truly terrible company, the 85th Imperial Foot, he is unknowingly sent on a suicide mission to resupply an isolated outpost, the garrison of Vrell. Along the way he must rebuild his new company, gain the respect of the men he leads, survive an assassination attempt, fight bandits, rebels, and an agent of an evil god. His companions on this journey of discovery and adventure are one of the few remaining elven rangers and a paladin on a quest for the High Father. The battle to save the empire and the world begins here in the first book of this exciting new series!
Click here to get this book for FREE
° ° ° ° ° ° ° ° ° ° ° ° ° °
KNIGHTS OF THE NORTH: A YUKON ADVENTURE
Bobby Hutchinson


(204 Reviews)
Genre: Romance | Mystery
FREE for a limited time
MYSTERY, ADVENTURE AND ROMANCE IN THE YUKON! HIS RIGHT HAND MAN TURNED OUT TO BE A WOMAN.
Constable Christine Johnstone joined the Royal Canadian Mounted Police looking for travel, adventure and promotion. But working undercover has put her life in danger, and the best way to protect her is to hide her in plain sight–as a working constable in Dawson City, Yukon. Corporal Michael Quinn doesn't consider himself a chauvanist, but he needs a tough young policeman to help him uphold law and order in what is still in many ways a frontier town. He can't believe they've sent him a female constable. Quinn is a renegade cop, a still young, old fashioned, disillusioned Mountie whose career is at a standstill. He's the law in Dawson, and he'll be there upholding it until he retires. He knows his town and all the people in it, and he has no illusions about love, marriage and happily ever after–or about the ability of his new constable to subdue drunken miners. But Chris knows that brains can outdo brawn. What she doesn't know is how to deal with the sizzling attraction between her and Quinn. How can they resist passion when winter is one long, dark, cold night?
Click here to get this book for FREE
° ° ° ° ° ° ° ° ° ° ° ° ° °
Edge of Civilization (Citizens of Civilization)
Jennifer Ott


(18 Reviews)
Genre: Literary Fiction | Contemporary Fiction
FREE for a limited time
Earl Hollsopple lived on the edge of civilization in a deserted shack for nearly forty years. His life was one beautiful night of stargazing after another, until a helicopter flies overhead, and exposes his meager world. It is a sign; it is time for him to return to civilization. Unknowingly, Earl's journey parallels another he had deeply repressed, and that is his return from the Vietnam War. The lone survivor of a plane crash, Earl waits for rescue that never comes. He is left to find his way home alone. On both his quests, old Earl and young Earl learn lessons of survival, overcoming isolation and handling conflicts; his travels teach him not just about himself, but humankind. Reaching pivotal points in both journeys, Earl meets fateful loves, leading to destinies that are ultimately intertwined. Everything in life circles until we are able to answer the riddles that plaque man and humanity. Only until we take the journey, solve the problems of our own existence, do we find our way home.
Click here to get this book for FREE
° ° ° ° ° ° ° ° ° ° ° ° ° °
The Wand-Maker's Debate (Osric's Wand, Book One) (Osric's Wand series 1)
Jack D. Albrecht Jr.


(173 Reviews)
Genre: Children's eBooks | Fantasy | Mythology & Folk Tales
FREE for a limited time
A world of magic in it's infancy… There is a time when history begins; a time when those who live feel the need to write their story, for those who come after them to read. When recollection of events of importance cannot be left to one's offspring alone, but must be shared with all. Then there is a time where history transcends into legend; when strongly held beliefs are tried by fire, and traditions are questioned. There are beginnings that truly are beginnings and those that were only thought to be. This is that world; this is truly their beginning. What they thought was knowledge, was only a foundation. They will delve into a depth they have never known, discover things they never thought imaginable, and struggle to uphold the truth rather than be consumed by it. With magic in its infancy, and a world in turmoil, an endless chain of possibilities lie dormant. Rousing them has the potential for paragon or chaos, and only time will tell. Just as Leonardo da Vinci has mapped out the human body, and the world has begun to discover the mysteries within, so it is on Archana. With the rudimentary structure in place, they now have what it takes to discover what magic can do; both the mundane and the divine. Lore begins in these days, and mythology will forever echo their names.
Click here to get this book for FREE
° ° ° ° ° ° ° ° ° ° ° ° ° °