People have been going crazy for the double rainbows that have been appearing lately. I could never quite get as excited about it. But I found my amazing rainbow yesterday. It is beautiful and glorious, and I have named him…..Rainbow. Okay, not exactly a creative name, but it gives you all the info you need about him.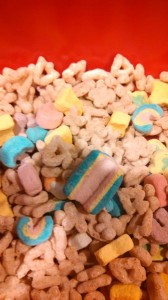 Picking Lemons: A C.J. Whitmore Mystery
J.T. Toman


(89 Reviews)
Genre: Mystery, Thriller & Suspense
FREE for a limited time
Economic theories can predict many things – just not the death of a renowned Economics professor. When Professor Edmund DeBeyer is found dead in his office, strangled to death by his own Ph.D. hood, the police don't have to look further than his colleagues in the Economics Department for suspects. After all, Edmund was the most despised member of the department. C.J. Whitmore, the department's only tenured female, (who also has a penchant for wearing pink cowboy boots to class) resolves to get to the bottom of the mystery using economic principles. Comparing tracking down murder suspects to to selecting a used car, she attempts to discern the real deals from the "lemons." That is, which suspects are really telling the truth and which are lying to protect their guilt. Will C.J. be able to pick the lemon before her clever adversary strikes again?
Click here to get this book for FREE
° ° ° ° ° ° ° ° ° ° ° ° ° °
Little Bernie's Map
Troy Aaron Ratliff


(20 Reviews)
Genre: Short Stories
FREE for a limited time
The world is a funny place with funny people and some things just happen for no reason at all. Still, every family deserves a vacation, a break, even when times are tough and backs are against the wall. Daniel, a recently out-of-work family man, is returning home with his wife and child from a lovely prescheduled vacation before they must face the harsh reality back home. What they would never have expected was the surreal nightmare they would experience on their journey back.
Click here to get this book for FREE
° ° ° ° ° ° ° ° ° ° ° ° ° °
Caught In Time (Alysian Universe Series Book 1)
Sheron Wood McCartha

(12 Reviews)
Genre: Science Fiction
FREE for a limited time
Rowyna Grae always thought that she was human until the day Arwoyn Telluria revealed that she had been created in a test tube using parts of his DNA, including the specific gene for time travel. He confides to her that she came to him long ago when he was a young child telling him that she was from the far future. So, he has created her to return to fulfill her destiny. But things go awry and Arwoyn dies too soon, the new regime wants to turn her into a stealth assassin, and the young lab assistant, Richard Steele, sends her to the wrong places and loses her. She lands with dangerously packed bags a thousand years into the past at the king's hunting lodge with instructions to kill him as he is considered the original mutant that started the dangerous genetic line of what is called, "Talents". Within a mere day, she manages to kill six men as she defends herself against robbers and rapists..and, of course, falls in love with the very man she is meant to kill not knowing who he really is. A gun, a book, and an alien crystal found in her luggage creates havoc as she changes the past and reorders Richard Steele's world up the time stream. The charming medieval past isn't so charming when there is no running water, no central heat, intrigue at the royal court and war on the horizon. Will she be forever "caught in time" or will she be "caught in time for a final rescue? What can a resourceful replicant do? Well, the answer is…a lot, and therein hangs the tale.
Click here to get this book for FREE
° ° ° ° ° ° ° ° ° ° ° ° ° °
Annabelle's Diary
Lila M Beckham


(18 Reviews)
Genre: Historical Fiction | Romance
FREE for a limited time
They said that in her youth, Annabelle had long, coal black hair, high cheekbones, and deep, penetrating, brown eyes. Her eyes could still penetrate the soul, but they were paler in color, maybe because they were covered with the whitish film of cataracts. I remember watching her take her hair from the neat bun she wore and let it down to comb. Her hair was long, but no longer black as coal. It was the color of newly formed storm clouds and fell in a silvery braid to her hips. I watched her comb it out and then she would braid it, wind it back into a bun and pin it low, just above the nape of her neck.
Everyone always said that I favored her a lot. Annabelle was my great-grandmother; she was a Full Blood, a Choctaw Indian from Savannah, Georgia.
When a child, I thought she was tall, larger than life. My admiration of her as we walked in the yard and I helped her gather eggs and pick flowers, was unsurpassable; but as I grew, I realized that she was a tiny woman.
Shrunken from her many years on earth, she stood barely four feet, ten inches tall. In her older years, maybe even her younger ones too, she was never without a jar of Garrett snuff.
One summer, when I was about twelve years old, I went to stay with my grandmother Annabelle. And because her house was so small, I slept in her bedroom with her. Each night before we went to sleep, she pulled a leather bound book from underneath her mattress and wrote for a few minutes before she extinguished the bedside lamp. She seemed intent on what she was doing so I did not bother her with questions, but after several nights, curiosity got the better of me and when she finished and placed the book under the mattress, I asked what she was writing in the book.
She told me that she was writing her thoughts on the events of the day so that if she wanted she could look back and know exactly what she was thinking and how she felt that particular day.
"Is that how you remember all of those stories you tell me, about when you were a child and about your kinfolks back then" I asked.
"It is a part of it," she replied, "but some things you just do not ever forget. They remain with you your entire life."
"Tell me a story, Grandmother," I begged. "Tell me about when you were a child; a young girl like me."
She began her story that night…
Click here to get this book for FREE
° ° ° ° ° ° ° ° ° ° ° ° ° °
MASS MURDER (A Giorgio Salvatori Mystery Book 1)
Lynn Bohart


(67 Reviews)
Genre: Mystery, Thriller & Suspense
FREE for a limited time
When a woman is found dead, hanging by her bra strap in the supply closet of the Catholic monastery, Detective Giorgio Salvatori is called in to handle the case. As a veteran New York police detective, he's been faced with some of the worst humanity has to offer. In fact, he moved to this small town in Southern California to get away from the dirt and crime of New York after a shooting nearly killed him. But he has a bad feeling about this case. Soon, his suspicions are borne out when a second body is found buried on the property, and days later, one of the monks is found floating face down in the duck pond. To complicate matters, the ghost of a young boy who committed murder and then suicide back in the 1940s, appears to be communicating a message of some sort. But what is it? And does this decades-old murder have anything to do with Salvatori's current investigation?
Click here to get this book for FREE
° ° ° ° ° ° ° ° ° ° ° ° ° °